September 17th marked a decade since GTA 5 first graced screens. Gamers worldwide are wondering if Rockstar Games, the visionary creators behind the franchise, will seize this opportune moment to provide insights into the highly anticipated GTA 6. Although Rockstar did unveil some commemorative content for GTA Online to mark the anniversary, the community's collective heartbeat quickens at the thought of glimpsing GTA 6.
The reactions ranged from sheer joy to sheer disappointment. One fan aptly captured the sentiment of the community with a tweet exclaiming, "Let's commemorate 10 years with a GTA 6 reveal!" Another impatiently chimed in, "Please, give us a GTA 6 trailer on Sunday." The prevailing sentiment seems to be, "Give us GTA 6 news already!"
The enigmatic GTA 6
Despite Rockstar Games confirming their ongoing work on GTA 6 nearly two years ago, information has been scarce ever since. No trailers, no release dates, and no tidbits about the game's narrative have surfaced. This silence has fueled a whirlwind of speculation and rumors within the gaming sphere. The upcoming Grand Theft Auto 6 is expected to deliver a sprawling and familiar map, unique protagonists, and much more.
Adding to the intrigue, an Instagram post by Bryan Zampella, a voice actor rumored to be linked to GTA 6, featured him alongside Shawn Fonteno, the voice actor for Franklin in GTA 5. This post also contained a cryptic reference to the date September 17th. Curiously, the post vanished shortly after its appearance, leaving some to speculate about the involvement of Take-Two Interactive, Rockstar Games' parent company.
Breaking stereotypes: Introducing Lucia
Traditionally, the GTA franchise predominantly featured male protagonists, with only two exceptions in its early iterations. However, GTA 6 is rumored to break the mold by introducing Lucia as its first playable female character, sharing the spotlight with a male lead named Jason. These two characters are said to be related and are likely to embark on their journey through the game's storyline together.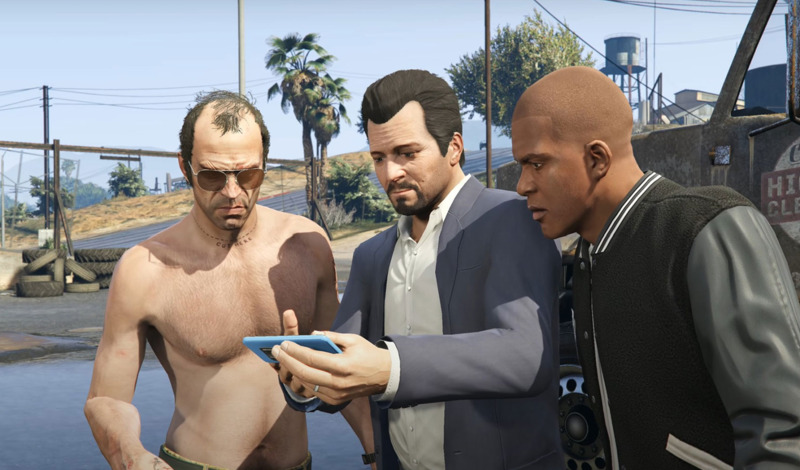 Source: Google
A Latina Bonnie and Clyde?
Reports suggest that Lucia, the rumored Latina character, may draw inspiration from the infamous criminal couple, Bonnie and Clyde. This hints at a dynamic partnership in the GTA 6 storyline, with the possibility of shared inventory between the characters.
Leaked gameplay footage from September 2022 showcased both characters in action and suggested a seamless switching system. While there are no official images of Lucia, fan-created 3D renders based on leaked gameplay footage provide a lifelike glimpse into the character. Given Rockstar's commitment to increased female representation, these character details seem highly plausible.
The mysterious third protagonist
Speculation also swirls around a potential third protagonist named Kai, alluded to in a deleted video. In this footage, Kai was seen wearing white T-shirt and grey trousers, armed with guns and exhibiting peculiar movement in pre-alpha gameplay.
Despite claims by the video uploader that this character is confirmed, Rockstar has yet to make an official statement, leaving this as another thrilling but unverified possibility. The inclusion of a third character would follow the successful format of GTA 5's multiple protagonists.
Is GTA 6 finally coming?
Until this year, Rockstar had maintained radio silence regarding GTA 6. However, when a hacker leaked over 90 videos of early gameplay footage, excitement reached a fever pitch for the next major release from Rockstar Games and Take-Two Interactive, the sequel to GTA 5.
In response to this leak, Rockstar officially confirmed in February 2022 that they are actively developing GTA 6. They stated that, "With every new project, we aim to surpass our previous work, and we're happy to confirm that GTA 6 is in active development." The announcement sent shockwaves of anticipation through the gaming community.
Source: Google
As the gaming community eagerly awaits official confirmation on GTA 6, these tantalizing hints have left them teetering on the edge of their seats. Whether Rockstar Games chooses to make a grand announcement on this auspicious date or maintains an enigmatic silence remains shrouded in mystery.