You may or may not find Apple's SOS ads impactful or not. However, they did leave a strong mark last year showcasing how the Apple Watch Series 8 and iPhone 14 can save lives with their emergency SOS and satellite capabilities.
What might not be common knowledge is that various other smartwatch and fitness brands also provide their own emergency functionalities. These include Emergency SOS signals, fall detection, real-time location sharing, satellite messaging when you're out of network, and more.
Thus, even if you're not a huge fan of the Apple ecosystem, you can still prioritize your safety. Make sure these features are included and activated in your smartwatch before embarking on outdoor adventures.
Below, we've compiled a list of the most popular smartwatch brands and included the safety tools that each provides. Hope this will help you determine which gadgets you can rely on in case of emergencies and which ones might fall short.
Apple Watch
The Apple Watch Series 8 and Apple Watch Ultra both support the Fall and Crash Detection features. In case any Apple Watch running on watchOS 9 detects an abrupt halt, followed by 20 seconds of immobility (car crash) or 60 seconds (fall), it will trigger an alarm and contact emergency services through your iPhone or built-in LTE connection.
Car crash detection is active by default. Fall detection, however, is automatically enabled during and outside of workouts for 55+ users. You can make fall detection continuously active by going to Settings > SOS > Fall Detection.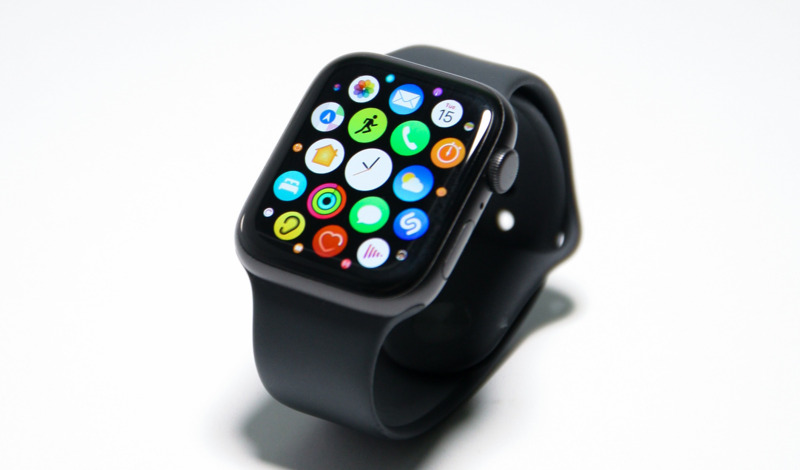 Source: Google
Apart from automatic alerts, you can press and hold the side button or use a "Hey Siri" command to call 911 manually. In case you're unconscious, your watch will display your medical details. Plus, your emergency contacts will receive a text message after the 911 call concludes. You can set up your Medical ID and emergency contacts list in the Apple Health app on your phone.
The new iPhone 14 or iPhone 14 Pro grants you two years of free satellite-based Emergency SOS coverage in areas without cellular signal. While this primarily relies on your phone, Apple mentions that Crash/Fall Detection alerts can be sent via satellite when cellular connectivity is absent.
Apple Watch is an excellent choice for safety features provided that your iPhone is charged to make calls or you have the LTE version of the Apple Watch Series 8. The only drawback is the reputation of the standard Apple Watch battery for being somewhat unreliable. For those venturing outdoors, the Apple Watch Ultra's 36-hour battery life and built-in LTE offer greater reliability.
Samsung Galaxy Watch
The most recent Galaxy Watch series runs on One UI 5 based on Wear OS 4. To those models, Samsung provides emergency SOS, emergency contacts, and hard fall detection. Configuring these features is pretty straightforward. Open your Galaxy Wearable app, sync your watch, and navigate to Watch Settings > Safety and Emergency.
To trigger an emergency SOS call on the Galaxy Watch 6 or Galaxy Watch 5, press the top-right Home button five times. You can also set a countdown of 5 to 20 seconds to prevent accidental activations. Customizing your SOS options, sharing your emergency with contacts, and providing medical information to responders can all be done through the Galaxy Wearable app.
Source: Google
It's worth mentioning that the Galaxy Watch series boasts better battery life. It can last 40 -50 hours for standard models and up to 80 hours with the Galaxy Watch 5 Pro. Samsung also offers LTE-supported models, ensuring reliability even when your phone is unavailable. However, this requires purchasing a cellular model initially.
Garmin Watches
Garmin watches are tailored for outdoor enthusiasts who often venture into potentially risky situations. Given that, it's no surprise that Garmin excels in providing safety and emergency features, along with tools designed to enhance safety even when not faced with emergencies.
A noteworthy tip for Garmin users is to configure emergency contacts. In the Garmin Connect app, navigate to Safety & Tracking > Safety Features. Add your name and location details, then add an emergency contact. Once you send a request to that person, they must accept it to receive your emergency information. You can then decide whether you want your Garmin watch to call Emergency Services or a specific contact when you activate Assistance.
Once set up, initiating help is as easy as holding down the top-left button for about seven seconds. This will trigger three vibrations on the watch. If you're using a watch with fewer than five buttons, use the top-right button. This action activates emergency assistance.
Just like other smartwatches, Garmin watches depend on a connected smartphone and cellular link to function. iPhone users need to ensure that Garmin Connect is running in the background and is synced to the watch. Otherwise, emergency calls could not be made. Android users generally experience a somewhat more dependable connection.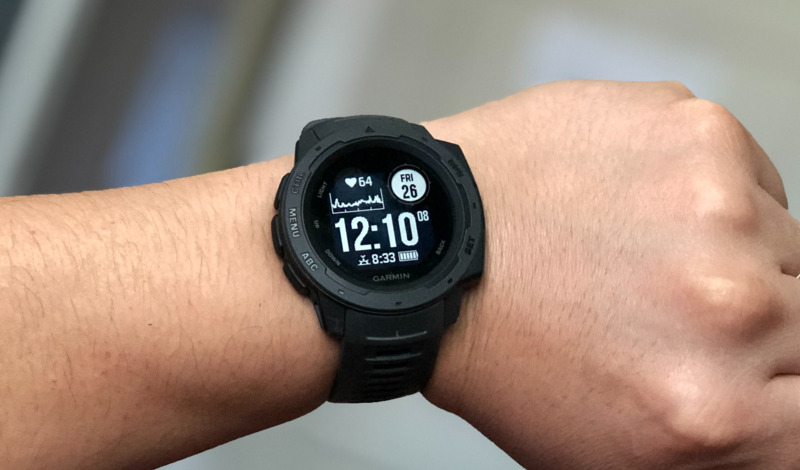 Source: Google
An exception is the Garmin Forerunner 945 LTE, which features built-in LTE support for specific uses like LiveTrack, Live Event Sharing, and Spectator messages. However, standard phone calls are not supported.
LiveTrack is an interesting safety tool, allowing you to broadcast your real-time location during activities like hiking. This way, if an incident occurs, your loved ones can pinpoint your exact GPS location where you stopped or where the signal was lost.
Google Pixel Watch
Typically, Fitbit watches do not include emergency services or fall detection features. There's one exception: the Google Pixel Watch. This watch supports Fitbit Premium and includes emergency SOS capabilities through its Wear OS 3.
To activate emergency SOS calls on the Pixel Watch, go to Safety & Emergency settings, then turn on Emergency SOS and add emergency contacts. During an emergency, tap the crown five times or more. Your Pixel Watch will dial 911 while sending automated text alerts to your contacts.
Enabling fall detection on the Pixel Watch is equally straightforward. A quick glance through the Personal Safety menu on your watch is enough. Once enabled, your watch will vibrate and ring loudly for 30 seconds after a detected fall. After 60 seconds, it will automatically call 911 with an automated voice message.
To reach emergency services, the standard Pixel Watch requires a cellular or Wi-Fi connection via your phone. However, if you have the Pixel Watch LTE, you can directly contact 911 from your wristwatch if your phone is inoperative or has run out of battery.
The Pixel Watch's 24-hour battery life is a bit better than the Apple Watch in terms of longevity, though it's still not entirely dependable. Also, Google's recent phones, like the Pixel 7 Pro, lack satellite SOS support.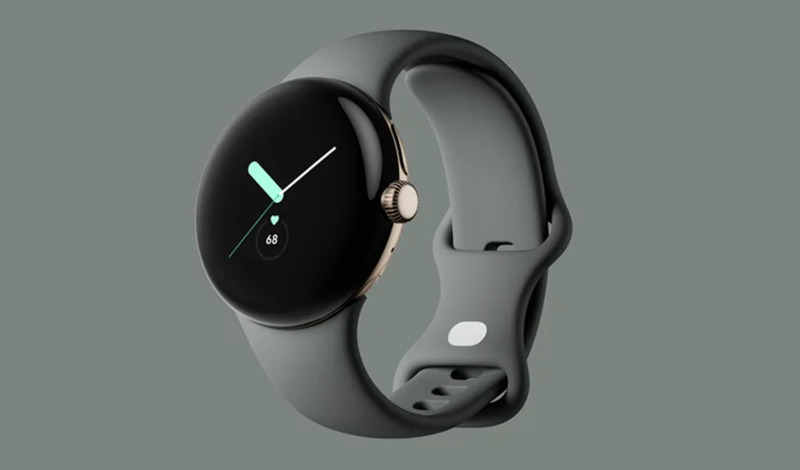 Source: Google
Nevertheless, rumors suggest that Android 14 will introduce satellite connectivity for future Android phones. This may possibly bring the Pixel 8 in line with Apple's satellite SOS capabilities. Currently, the Pixel Watch is most effective in emergencies when a robust cellular signal is available.
Watches with no emergency calls or fall detection
Though it's mid-2023, some smartwatch and fitness tracker brands still fail to include reliable emergency services or fall detection features. Those include:
Amazfit
Fitbit
Fossil
Mobvoi TicWatch
Withings
Xiaomi Mi Band
Though Google revealed plans to introduce emergency SOS calls to Wear OS 3 in May 2022, this feature is currently limited to Samsung and Google devices. Other stock Wear OS watches such as the TicWatch 5 Pro and Fossil Gen 6 do not yet offer the same options in their Safety settings.
It's also noteworthy that Google has yet to bring fall detection and SOS calls to Fitbit devices, giving priority to Pixel Watch users' safety over that of Fitbit users.
Choosing the right smartwatch
When it comes to emergency services, Apple, Garmin, Google, and Samsung all provide fairly reliable options. Your choice will depend on the type of emergency you're concerned about.
If you typically don't find yourself in remote areas with poor cell reception, basic SOS calling and fall detection features will be sufficient. Adding a smartwatch with LTE capability could offer an extra layer of protection in case your phone is unavailable, damaged, or out of power. In this scenario, watches from Apple, Google Pixel, or Samsung Galaxy Watch with LTE capabilities would be suitable.
However, if you often live or travel to regions with weak signals, you might want a watch with satellite-based emergency tools. Currently, Apple (limited to emergencies) and Garmin (offering satellite messaging, LiveTrack, and emergency calls) are the two options offering this capability.