Bitcoin Ordinals
Arguably the most innovative addition to the Bitcoin blockchain this year is the Ordinals protocol. The protocol in question enables Bitcoin node operators to annotate each sat with data, allowing users to mint NFTs. We call this new category of NFTs Ordinal Inscriptions or Bitcoin ordinals, and it's safe to say they're creating earning opportunities for miners while simultaneously expanding Bitcoin use cases and attracting more users.
Speaking of miners' emoluments, they're earning big bucks, as the spike in activity due to the popularity of ordinals directly impacts network fees. Bitcoin fees are raging high, so you're probably not having much fun on the network right now unless you're a miner.
But despite impacting fees, Ordinals could be a good thing. As mentioned earlier, they offer several benefits that will further fortify the chain and drive engagement from the community. On the other hand, the network is congested, the fees are high, and we still haven't found a solution to that.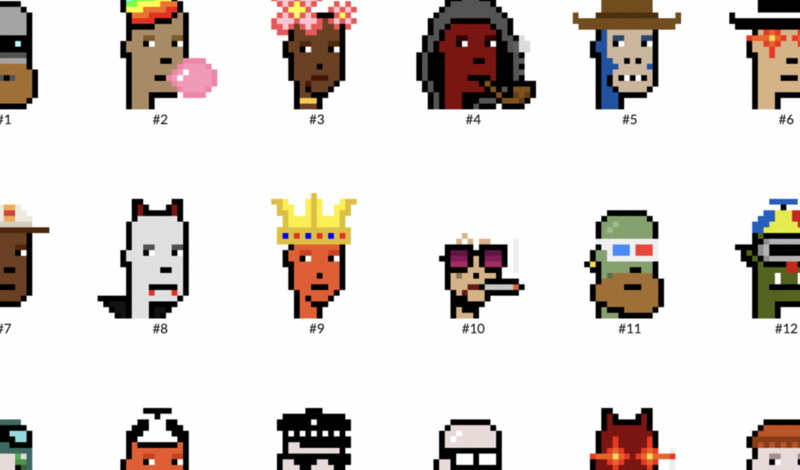 Source: Google
Before ordinals, people were primarily minting NFTs on Ethereum and Solana. Lacking smart contract functionality, Bitcoin was like that weird kid nobody wanted to play with. Now that ordinals are a hot topic, Bitcoin is back in business. Or, it was, at least for a while, because developers have found a way to create Ethereum inscriptions.
And just like an overly hyped meme token, Bitcoin ordinals fell from grace for a second. However, they rose back up after the dust around Ethereum inscriptions had settled. At the time of writing, people are minting over 350,000 inscriptions daily.
Bitcoin Spot ETFs
If you're involved in crypto, you've probably heard about Bitcoin ETFs. Both crypto traders and institutional investors are waiting for the SEC's approval, as the arrival of Bitcoin spot ETF will tremendously affect the asset price.
Although Bitcoin futures ETFs exist, we are yet to see the first Bitcoin spot ETF. Companies have been trying for years to make this happen. Still, the Securities and Exchange Commission, aka the notorious SEC, has been slashing any attempt to turn this idea into reality.

Why does this matter?
Well, the primary difference between a Bitcoin futures ETF and a Bitcoin spot ETF is that Bitcoin spot ETF traders would actually own Bitcoin, allowing them to trade the asset on their own terms. Trading a futures ETF, on the other hand, doesn't allow this option. Instead, this trading opportunity urges traders to agree on an asset price in the future and must sell at the arranged price when the contract expires.
So, for example, if you agree to sell BTC at $30,000 at the end of the futures agreement, and the BTC price jumps to, let's say, $35,000, you'd be missing out on an opportunity to earn more profit. This is one of the main reasons people want Bitcoin spot ETFs – many consider it a better investment as it offers more flexibility and could pay off in the long run.
What can I say, you can't profit from assets you don't own.

In partnership with Coinbase, BlackRock filed an application for Bitcoin spot EFTs, and many investors believe that this investment company actually stands a chance. Even the former SEC chairman Jay Clayton said in an interview with CNBC that Bitcoin spot ETF would be hard to resist, but we still have yet to determine if 2023 will be the year of Bitcoin ETFs.  
The recent talks about Bitcoin exchange-traded funds (ETFs) already influence the market, pushing the Bitcoin price above $30,000. If we look at the price surge of gold after its first ETF approval, we could assume that Bitcoin would encounter a similar faith. And while Bitcoin is unlikely to make any of us millionaires, the long-awaited price increase is more than welcome.
It's also noteworthy that institutional interest in Bitcoin and other crypto has increased as Bitcoin Micro Futures rose by 21.1% to $702 million in June. At the same time, the volume of Bitcoin futures traded on the Chicago Mercantile Exchange (CME) surged by 28.6% to $37.9 billion.
Bitcoin Price Almost Doubled
According to Yahoo Finance, the closing Bitcoin price amounted to $16,625.08 on January 1st. Needless to say, Bitcoin's performance around New Year's Eve was miserable. However, indicators of a slow recovery arose in the middle of the month, and the price soon skyrocketed to over $20,000. Fast forward to the present moment, Bitcoin's worth around $30,000. That's almost double the closing price on January 1st.
Source: Unsplash
We could attribute these drastic price movements to Bitcoin ordinals and the hype around spot ETFs. Looking at the charts, BTC reached $30,000 in April, when the previous record for daily inscriptions using Ordinals was broken by almost four times. The next significant spike stirred up the market the moment we started talking about BlackRock and its application for Bitcoin spot EFTs. Since then, BTC barely dropped below $30k.